Παρουσιάζοντας το TARGET PM30 με βάση την τελευταία πλατφόρμα GTX coil. Σας προσφέρει ακόμα μεγαλύτερη άνεση στο κράτημα και στην παραγωγή γεύσης. Η ενσωματωμένη μπαταρία παρέχει χρόνο χρήσης όλη την ημέρα. Η προσθήκη καλωδίου φόρτισης τύπου C διευκολύνει την επαναφόρτιση.
Accurate Power OutputAutomatic coil recognition gives you the best output for your vaping.

Longer Lasting BatteryThe 1200mAh battery life gives you more time for vaping and less time for charging.
Slide, Press to FillOnly 3 steps required to refill. Simple, safe & mess-free.

Pull, ReplaceKeep things simple for you. By using a semi-embedded structure, it allows easy pulling out of the pod.
SPECIFICATIONS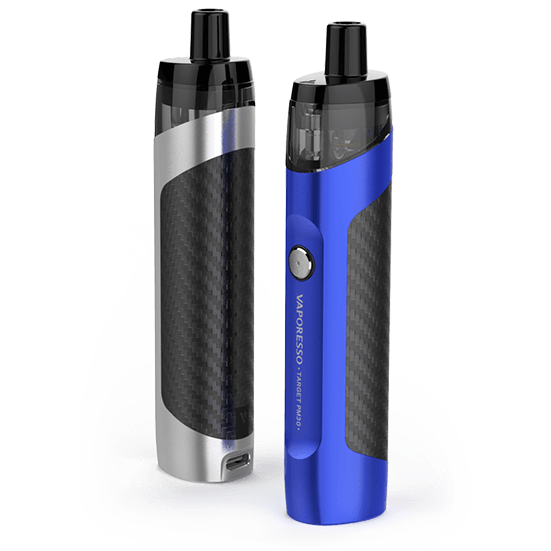 3.5ml/2ml
1200mAh
3-level adjustable
power
Type-C, 1A
GTX 0.6Ω mesh
coil (20-30W),
GTX 1.2Ω regular
coil (8-12W)
COILS
Meet GTX
Through months of rigourous testing, we have finally been able to create a coil we are truly proud of.
With the careful combination of different wicking materials and airflow, we've found the optimum way to give you the flavors you want and deserve from your e-juices.
IN THE BOX
• 1 x TARGET PM30 battery
• 2 x TARGET PM30 POD (3.5ml)
• 1 x GTX 0.6Ω mesh coil
• 1 x GTX 1.2Ω regular coil
• 1 x Type-C charging cable
• 1 x User manual
• 1 x Warranty card
• 1 x Reminder card